Saab SID modules are having pixel failures. Exchange SID modules with new displays fitted in stock.

Mitsubishi NM Pajero faulty temp gauge, often reading too high. The gauge is controlled by a computerised module on the back of the cluster. This also sets the odometer reading. We can supply an exchange module preset to your km reading. Module part number: MR532788. $352 inc GST.

No extra charge for fitment to your cluster if you take it out of the vehicle and bring it in.
The main connector lock needs to be slid out to the right. Keep going until the connector lifts off.
Remove the 6 x #20 torx screws. Unclip and remove the pump motor wiring connector at the bottom of the module.
The module will now slide forward off of the valve block.
For commodore and falcon the module can be removed without disconnecting the brake lines.
This may not be possible on some European models due to the location in the engine bay.
NOTE: I will not repair any module that someone has opened up.
The internals are very easily damaged and I will not be able to guarantee that the module is viable for repair.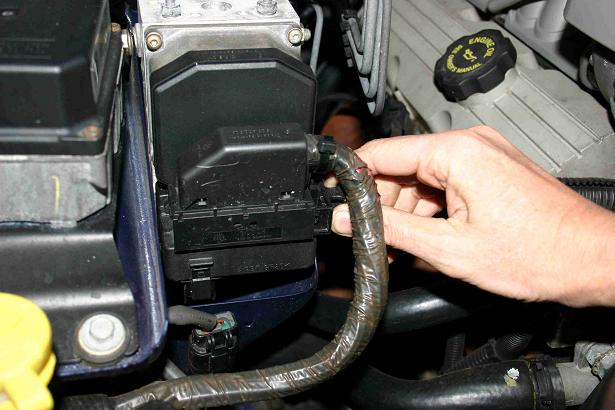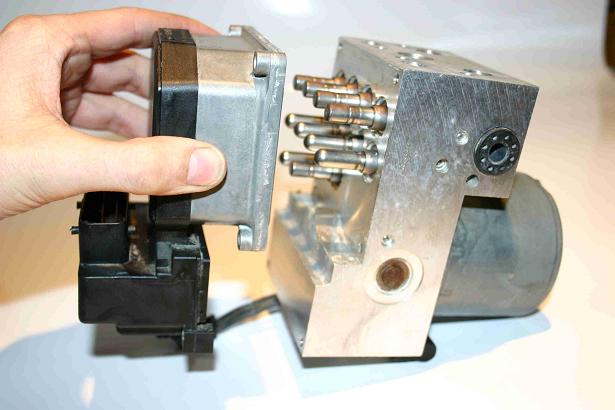 Common failure item. Display won't light up and A/C won't fuction. Failure is often intermittant.
Replacement panels are available for exchange changover.


Remove the TCM from the transmission and send to the workshop address for repair. These modules are coded to the vehicle. No coding is required when we repair your original unit.

ATE ABS modules are a common failure item. Send your unit to our workshop for repair and return.

For more information please call Kevin at EFI Auto Parts on 9361 3332

For any module removals Hi-Tech Auto Electrics can help. Call 9361 0288 to arrange a time to bring your vehicle in.

This web site is powered by Digital Pacific Web Hosting and was built using our free sitebuilder. Web Hosting Australia.